Key Words /tags are one way how Customers find you on the Directory.
We have a short 'how to create' great Keyword/Tags for your Business
First you need to start with Keyword research.
Step 1 is to Brainstorm a List of Topics
Here's where you come up with topics that your target customer is interested in.
For example, let's say that you run a digital marketing agency.
Ask yourself: "What topics do people search for that are related to my business?"
Some topics that come to mind would be things like:
Social media
Email marketing
Website traffic
Content marketing
Blogging
OUR handy TIP!! Wikipedia is a keyword goldmine.
Where else can you find articles  all organised into categories? Here's how to use Wikipedia to find keyword ideas.
First, head over to Wikipedia and type in a broad keyword:
That will take you to the Wikipedia entry for that broad topic.

Then, look for the "contents" section of the page. This section lists out the subtopics covered on that page.
And some of the subtopics listed here are awesome keywords that would be tough to find any other way: You can also click on some of the internal links on the page to check out the Table of Contents of other, closely related entries.
Searches Related To is another cool way to find keywords.
Check out the "Searches Related to" section at the bottom of Google's search results.
For example, let's say one of your topics was "content marketing".
Well, you'd want to search for that keyword in Google.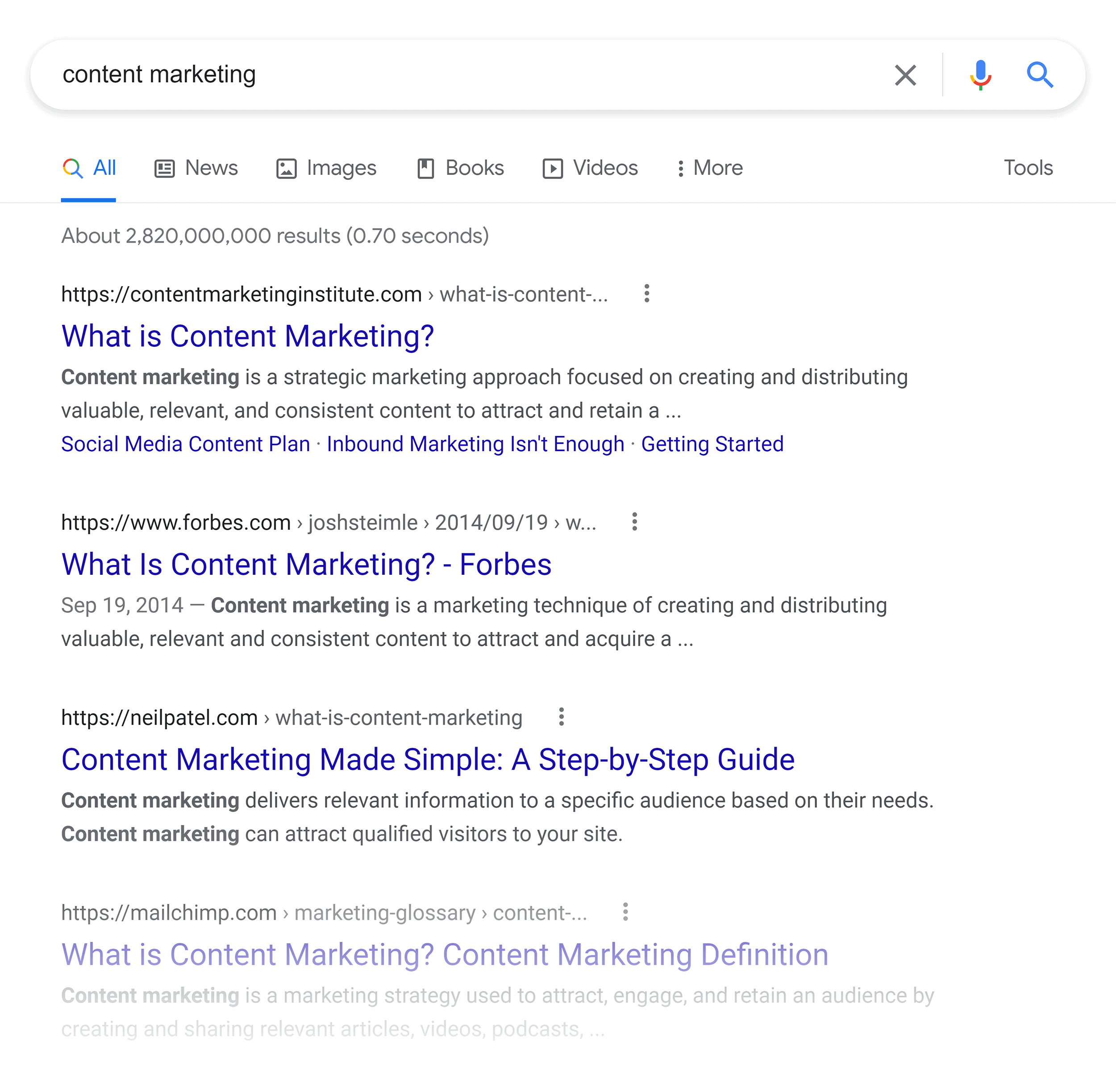 And scroll to the bottom of the page. You'll find a list of 8 keywords that are closely related to your search term.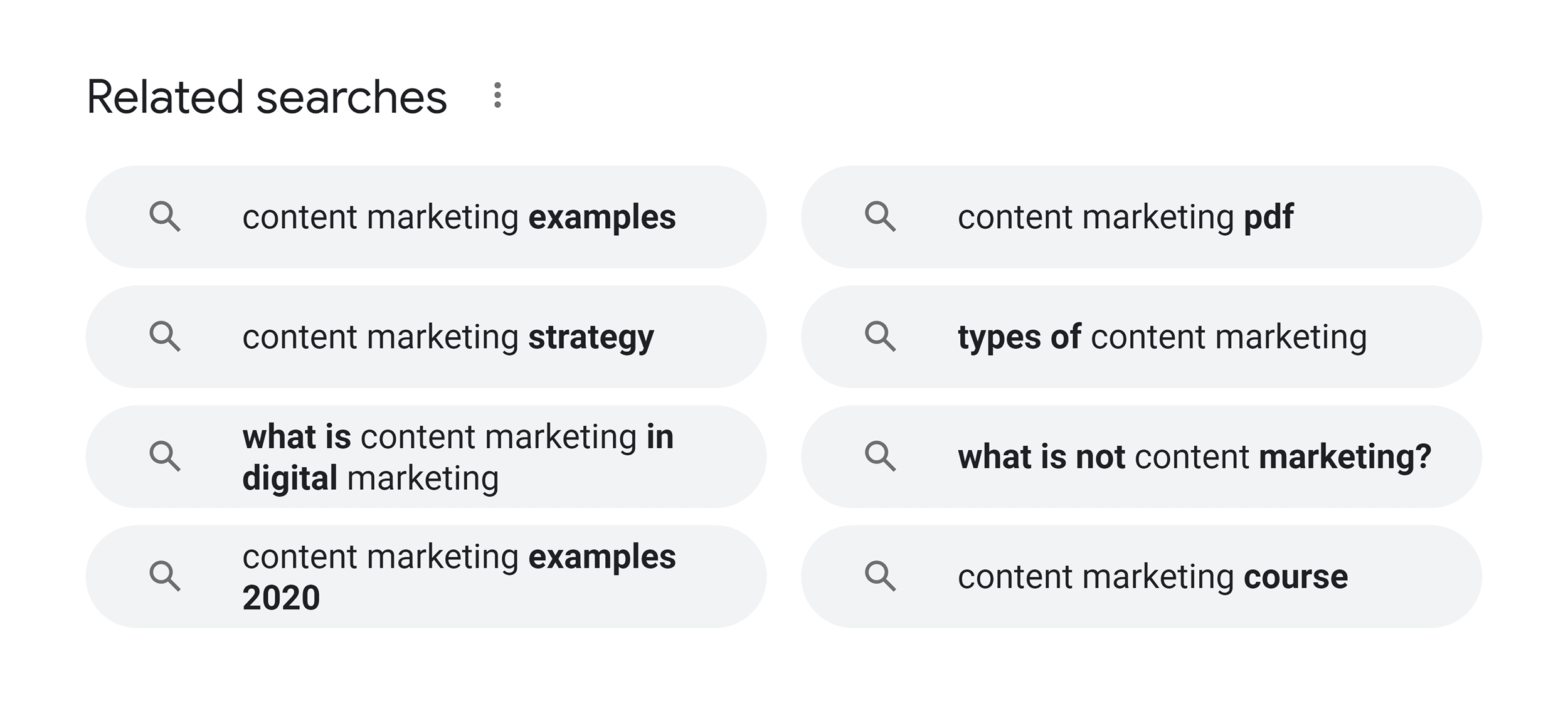 Just like with Google Suggest, these are keyword ideas that come straight from Google. So you don't need to guess whether or not they're popular. Google is literally telling you: "Tons of people search for these keywords."
Pro Tip: Click on one of the "Searches Related To" keywords.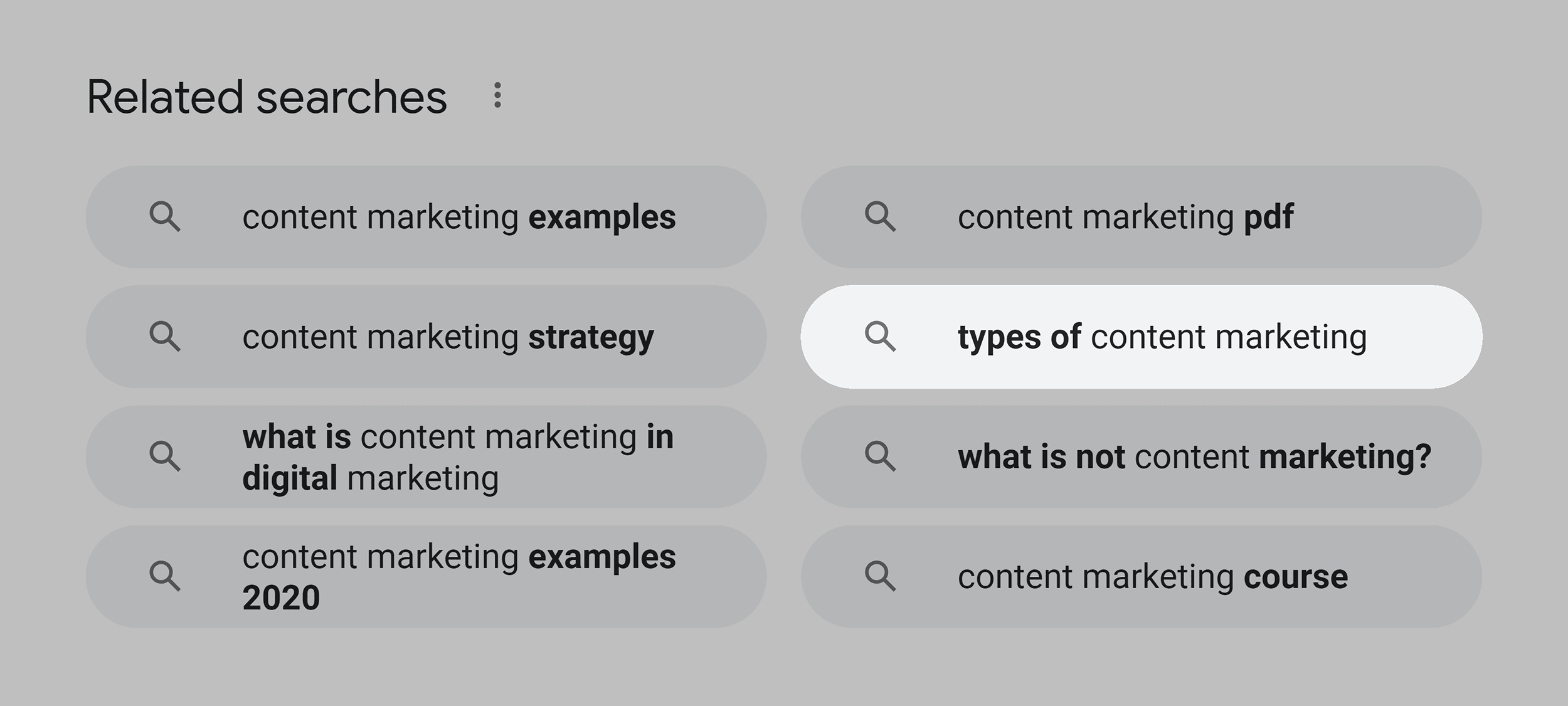 Then, scroll to the bottom of THOSE results. This will give you a new list of related keywords. Rinse and repeat.
Use Google and YouTube Suggest
Now that you have a list of topics, type each one of them into Google.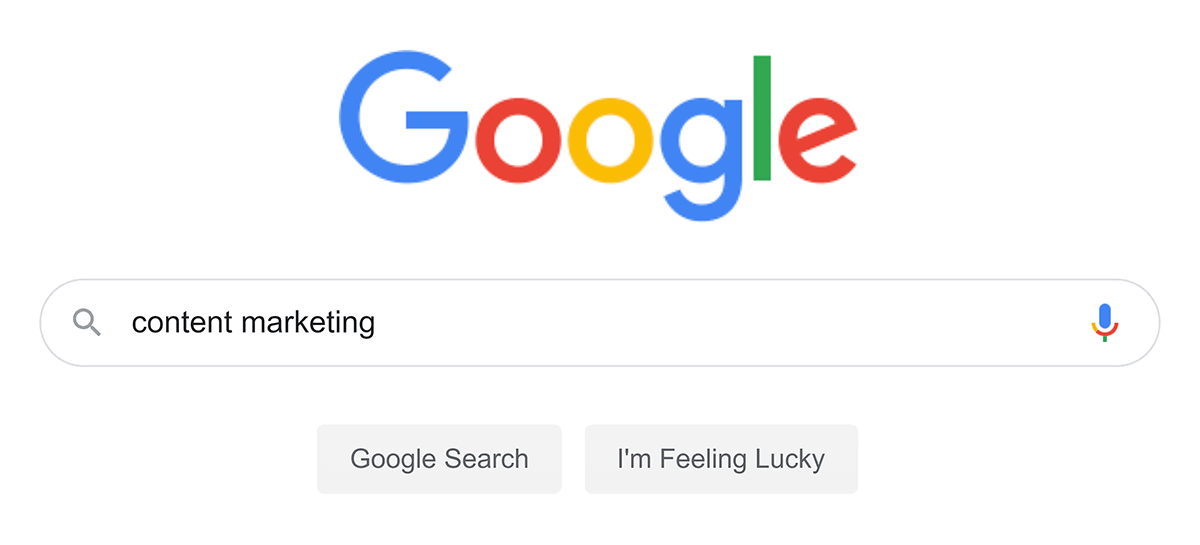 And see what terms that Google Suggests to you.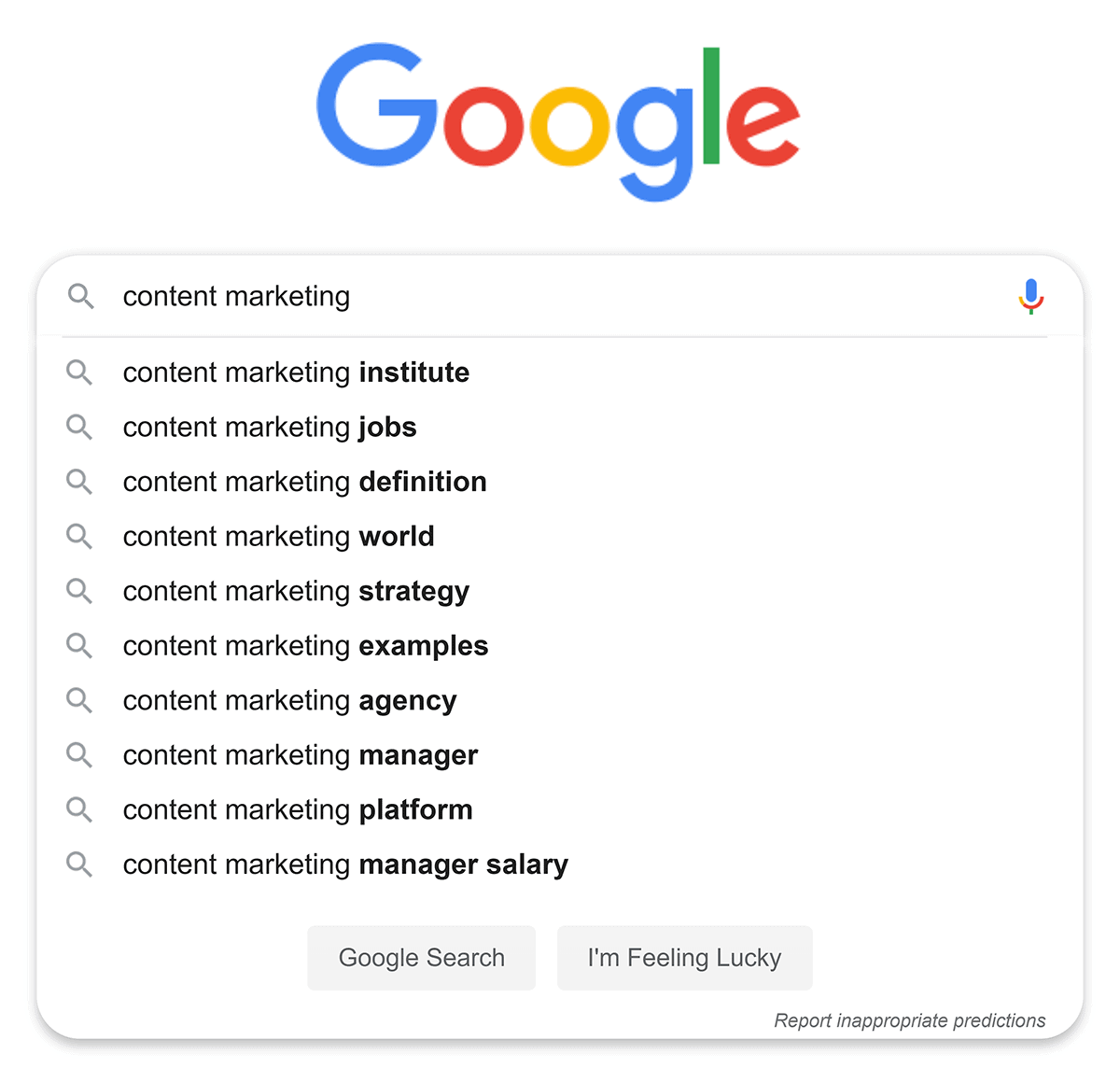 These are great keywords to add to your list.
Why?
Because if Google suggests a keyword, you KNOW that lots of people are searching for it.
But you don't need to stop with Google Suggest.
You can also find keyword suggestions with YouTube Suggest: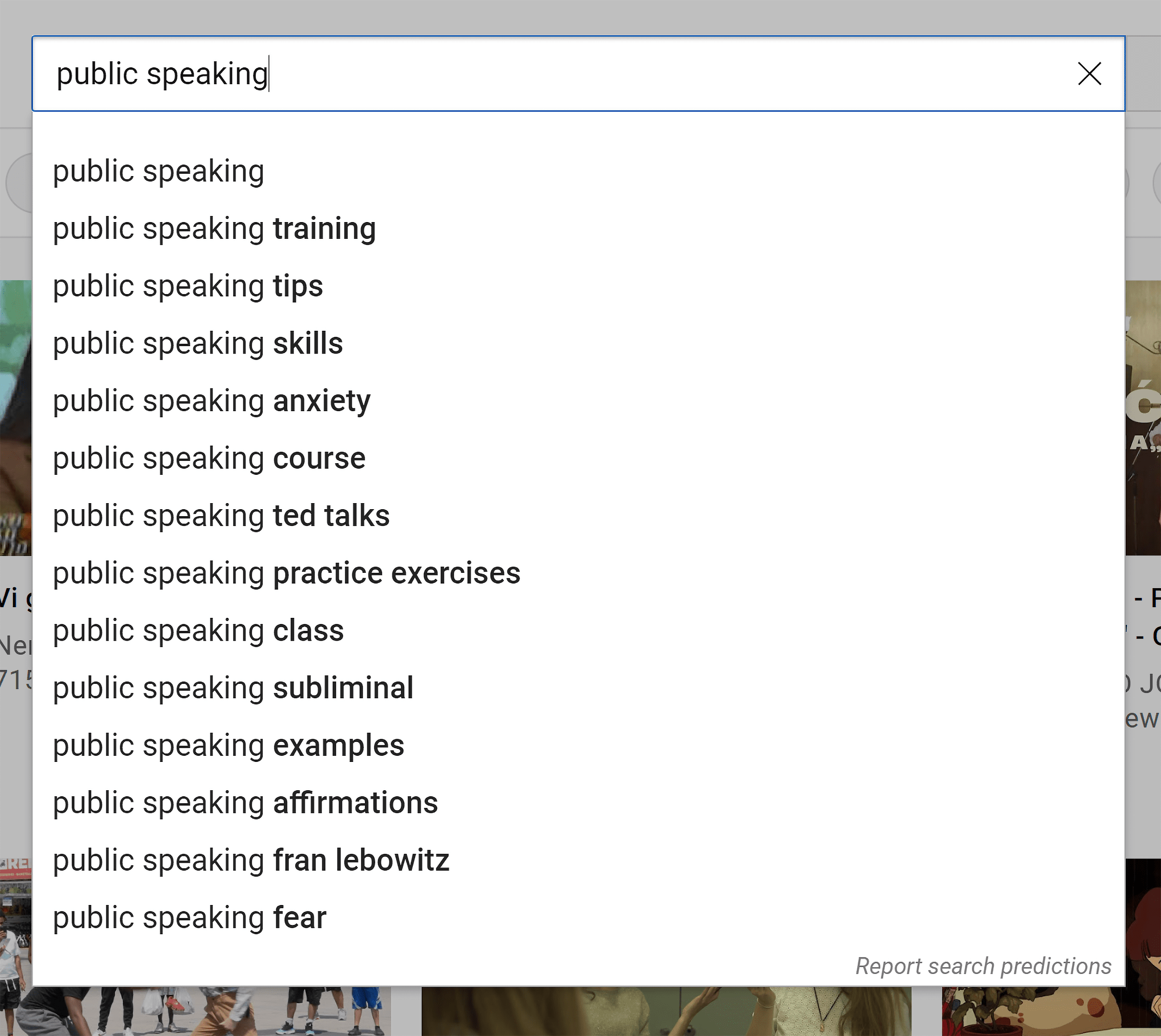 And Bing: